Support the Isle of Wight Red Squirrel Trust
Our volunteers are a family of volunteers of all ages, cultures and backgrounds who are enthusiastic, passionate individuals who care deeply about wildlife and in particular red squirrels.
If you are considering volunteering please complete the 'Become a Volunteer Form' and we will get back to you as soon as possible for a chat about the best way we can work together. It is so important to us that our volunteers get to use their unique gifts and experience when they work with us to maximise satisfaction and enjoyment for all concerned. We are so excited to welcome you the The Isle of Wight Red Squirrel Trust and have you as part of our team.
What Will You Gain?
People volunteer for all kind of reasons ranging from gaining new skills, meeting new people, having fun and of course to improve both physical and mental well being. People who volunteer often gain a sense of achievement through the work that they do. Volunteering helps you with all of the following:
It helps you gain new skills
It helps you gain experience
It's a great networking opportunity
It will provide you a sense of purpose
Brings fun and fulfilment to your life
It connects you with people
It results in feelings of being included and involved
Builds self worth and a feeling of making a difference
Helps relieve the affects of stress, anger and anxiety
Combats depression
Is good for the body and mind
Helps you stay physically and mentally fit
Looks good on the CV
Can advance careers
If you fit the bill then send us the answers to the following questions and we will be in touch asap!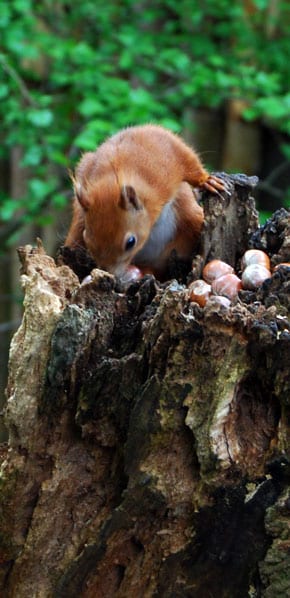 Apply To Become a Volunteer